Square is one of the best tools for small businesses for accepting payments. It's fast and easy to use paired up with tools you already have, a bank account and a phone. Whether you get the swipe that connects to your phone or the tap option, your customers will appreciate being able to use their cards.
Sign up for a new account to see if you are eligible for a free reader once your account is activated.
Check out the ad below to get started!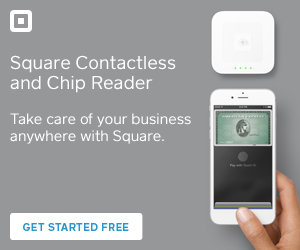 Note: This post may have affiliate links which means that I may earn from qualified purchases.